(RRN) NEWS WEB PAGE SITE HAS CHANGED
We have switched the location of our news pages. Soon, you will not be able to click on these news pages, or our
www.wchtradio.com
or
www.wglqradio.com
or others. Instead, you just go to
www.radioresultsnetwork.com
and click the news button. We will be expanding our news content, with more photos and other exciting goodies in the not-to-distant future. So, follow us to the new site and bookmark it. And remember, we will not charge you a fee to read the local news, which is updated 365 days a year!
---
(RRN) Community Comes Together To Help Escanaba Teen, Family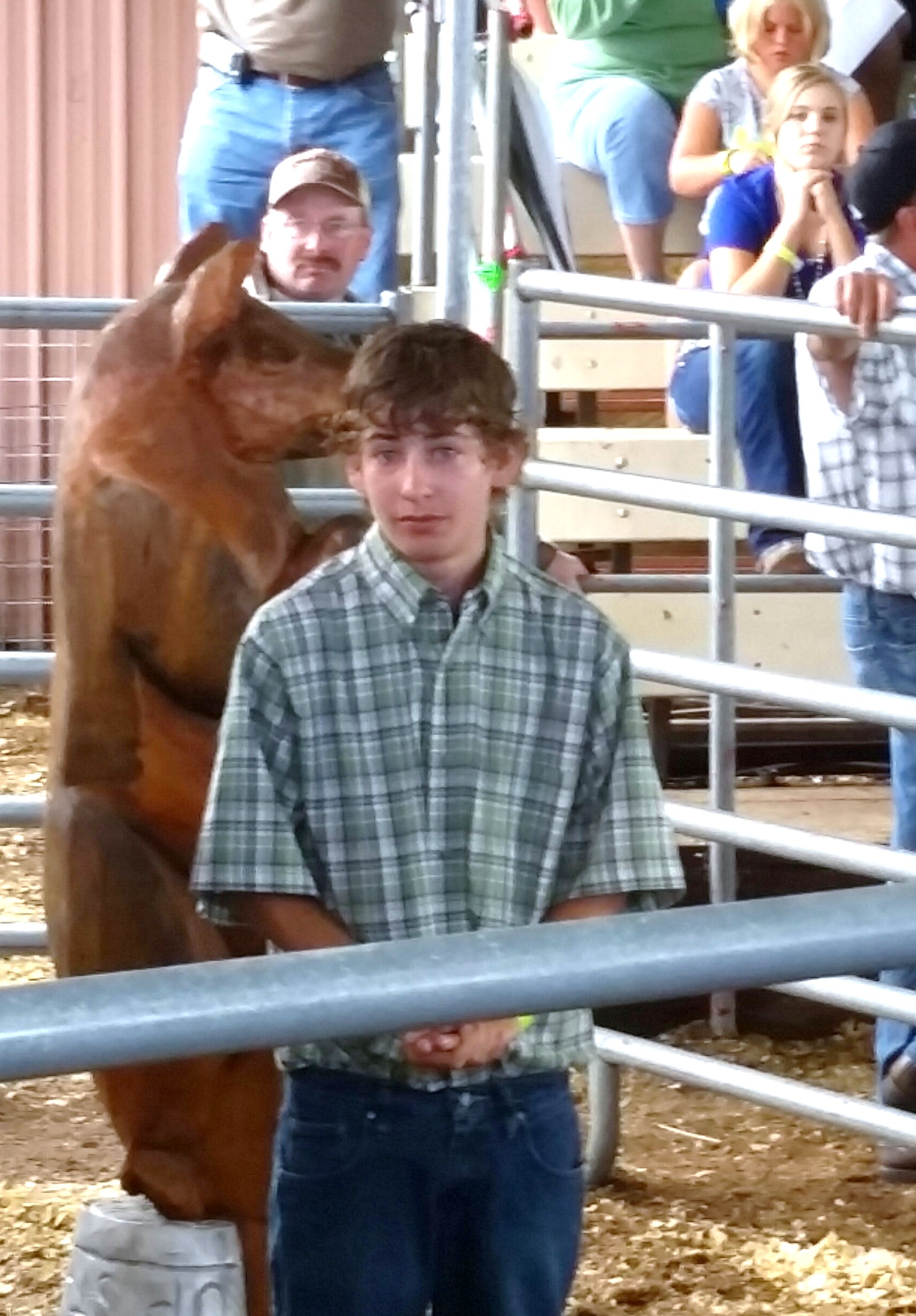 16-year-old Dustin Berube of Escanaba woke up Saturday morning and prepared himself for the youth auction at the U.P. State Fair as he has done before. He entered his hog…weighing 273 pounds, with hopes of selling it at a price, as many youth do, that would pay for the feed costs and....
---
(RRN) Swimmer Rescued Off Large Rock In Lake Superior
Two swimmers got into trouble Sunday during high surf out on Lake Superior. Marquette City Firefighters say that one of the swimmers made it to the beach off of McCarty's Cove at about 11:30 Sunday morning. The other swimmer, however, was stranded on a big rock off of the lighthouse point...
---
(RRN) Dark Store: Governor Non-Committal; Documentary Made
The "dark store" issue is the topic of a documentary done by a Northern Michigan University journalism class. The 30-minute documentary is titled "Boxed In" and it included interviews with state lawmakers and local officials about how large box stores are using loopholes to win their....
---
(RRN) New Boating Dock Opens At Fayette State Park In Garden
The Michigan Department of Natural Resources has opened a newly constructed boat dock for mooring along Snail Shell Harbor at Fayette Historic State Park in Delta County. "This is a great improvement for visitors to Fayette Historic State Park," said Ron Olson, DNR Parks...
---
(RRN) Deputies Search For Suspect Who Crashed Stolen Truck
The Marinette County Sheriff's Department is looking for a suspect who fled police after crashing a stolen pick-up truck Friday night. Deputies tried to pull over the truck after getting a report that it was stolen in Adams County, Wisconsin, and had left a gas station in Pembine without paying. The suspect wouldn't...
---
(RRN) Sault International Bridge Delaying Some Improvements
Capital projects at the Sault Ste. Marie International Bridge are being rescheduled in an effort take advantage of new technology and to save money. The Sault Ste. Marie Bridge Authority (SSMBA) board, the bi-national body supervising operations of the International Bridge, had its....
---
(RRN) Escanaba Sleep Center Accredited By National Academy
OSF St. Francis Hospital and Medical Group Adult and Child Sleep Diagnostic Center in Escanaba recently received program accreditation from the American Academy of Sleep Medicine. "The American Academy of Sleep Medicine congratulates OSF St. Francis Hospital and Medical....
---
(RRN) Escanaba Crews Dodging Raindrops To Get Paving Done
Road crews in Escanaba have been dodging the raindrops Friday, trying to get the paving projects done on Ludington Street in the downtown area…and on South 14th Street on the city's south side. Escanaba Assistant Engineer Terry Flower says they ran into problems...
---
(RRN) Governor Announces Help For Western Marquette County
A response team of state agencies will assist communities in western Marquette County as they address economic and social challenges brought by the closing of the Empire Mine, Governor Rick Snyder said Friday. Project Empire will bring technical assistance and help local leaders take advantage...
---
More...